Ca' del Sole
ABOUT US

Italian excellence in making Prosecco Valdobbiadene DOCG
Our winery
Who we are

A winery making exclusive wines for the Italian and international markets: Ca' del Sole is in Valdobbiadene right in the heart of the Prosecco region. A true passion, a modern pathway along a traditional road giving us two incomparable pearls: Valdobbiadene Prosecco Superiore DOCG and Prosecco DOC.
The meticulous attention to the smallest details and the unrelenting efforts at every stage of our winemaking process make Ca' del Sole wines rich in fragrance and precious hints. The secret preserved among these stunning hills is simple: love and respect for your own work and for your own land.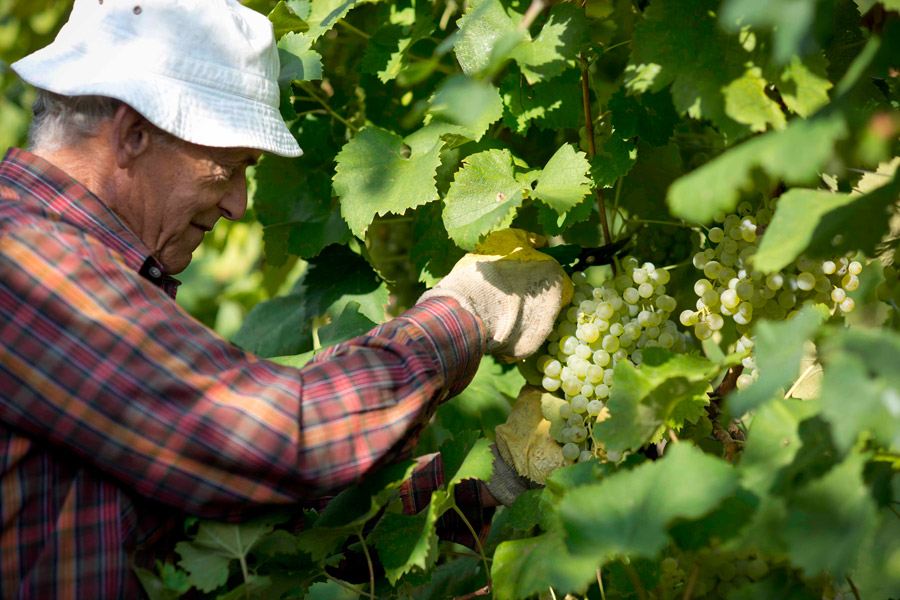 Our production
Tradition and technology go hand in hand at Ca' del Sole creating a company prone to innovation but also to the traditional knowledge handed down from generation to generation
Equipped with a state-of-the-art line of vinification and bottling, the winery Ca' del Sole produces around 1 000 000 bottles of wine per year.
The grape variety is 100% Glera (the grape for Prosecco) perfectly suited to the production of Valdobbiadene Prosecco Superiore DOCG and Prosecco DOC.
The whole technology employed by our winery is specifically designed to work with this grape variety in order to create finest quality semi-sparkling and sparkling wines.
Thorough checks are regularly performed on the health condition of the grapes, on its sugar content and on its acidity, to finely set the best qualitative parameters.
Afterwards, the grapes, depending on their qualitative features, are selected for different productions.
To comply with current regulations and operational protocols, the winery Ca' del Sole has made substantial investments and has been making improvements to its plant and overall production processes.
Mission
OUR MARKETS

Our technical expertise and know-how in the processes of vinification, bottling and storage have enabled our company to achieve exceptional performance on the national and international markets. Over 60% of our production, in fact, is directed to the export market.